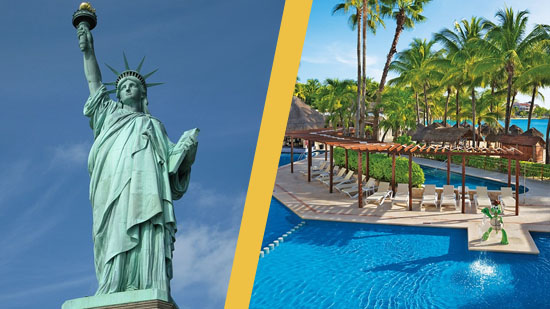 Enjoy the Big Apple in style and then ultimate Cancun Luxury on this fabulous holiday offer.
4
Edison Hotel NYC (3 Nights)
5
Dreams Aventura Cancun (5 Nights)
8 Nights – Self Catering NYC / All Inclusive Cancun
Price Per Person Based On 2 Adults
Departing from Dublin
10th October 2023
Can't decide on your dream holiday? Don't worry. Call us at
+353 21 427 7111
and we'll organise everything for you.